With InCare, you will enjoy competitive compensation, paid professional liability insurance, and assistance with licensure and credentialing. Locum Tenens assignments offer flexible schedules, opportunities for travel, and improved work/life balance, as well as an opportunity to earn additional income.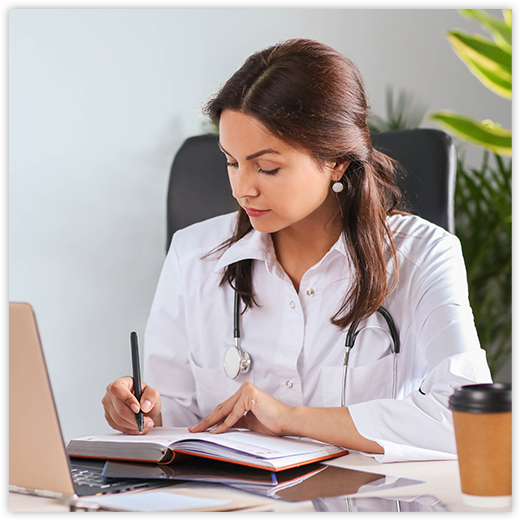 Leadership opportunities
Productivity incentives and bonuses
Competitive compensation
Emphasis on work/life balance
Assistance with licensure and credentialing
A good mixture of inpatient and outpatient
"Your office and especially your physicians have been accommodating, and I have received many compliments from my patients about the care they have received at your office."
Dr. Leo Lane
"The love you have for your job can be seen in how you do it. Coming in every day and wanting to work my hardest comes so easily for me while working at InCare. I have the best support around me not only from the doctors but from management and my other colleagues. Everyone here sincerely cares about making this the best environment to work in and be a part of. When you work for a group of people who truly care and appreciate you, it makes you want to go above and beyond for them. If you want to be part of a team where you are heard, cared for, appreciated, and valued as an employee this is the place to be."
Paola Viera
"Since starting at InCare, I've enjoyed working with the staff to help take care of all our patients."
Dr. Patrick Scanlon
"Working at InCare over the past three years has been both exciting and rewarding. To watch the practice grow due to the hard work of the entire team makes me so proud to work here. Everyone takes pride in the care they deliver and is always looking for ways to improve both patient and employee satisfaction."
Heather Licciardi
"I have greatly enjoyed working with an amazing team of professionals at InCare over the past two years. The highly skilled and dedicated providers deliver exceptional treatment to all patients. The company is very supportive of all of its staff, and provides ample opportunity for growth."
Taylor Puddister NP

Current Openings
Required:
Board certified or board eligible in Critical Care Medicine.
Skills sought:
Like-minded physician with a focus on quality patient care. Schedule is week on,
Ready to start? Apply right now.